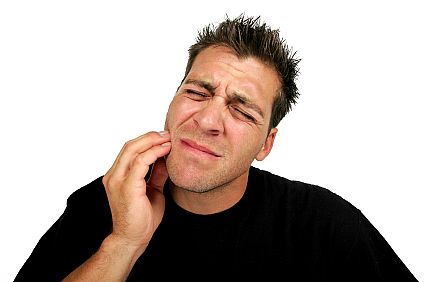 Throbbing? Dull? Aching? Can't Sleep? Can't Eat?
Toothaches can begin for a number of reasons. Quite often they occur because the tooth has had a problem that has progressed to include the nerve. Although toothaches are technically different from sensitivity, it is best to be thoroughly checked by the dentist. We take pride in seeing you and taking care of you within 24 hours, if not the same day!
Possible reasons for a toothache:
1. Decay has entered the pulp/nerve chamber. Decay can occur on not only untouched teeth but also underneath fillings and crowns as well.
2. The tooth is fractured.
3. Trauma.
4. Failing root canal.
5. Periodontal Disease has destroyed the supporting bone around the tooth.
6. Other damage to the nerve of the tooth.
Please don't let it get any worse! Call us immediately!
If you call before 11a.m. Mon-Fri, we will see you TODAY!
Is it after 5p.m.? Is it the WEEKEND?
CLICK HERE>>REQUEST AN APPOINTMENT<<CLICK HERE
We will contact you as soon as we open our doors the next business day!
---
4822 Holly Rd. 2201 Cleo St.
Corpus Christi, TX 78411 Corpus Christi, TX 78405
361.994.4900 361.884.2266