Here are just a few sample cases taken between January 2009 and May 2009. Please understand that everyone pictured here had specific dental needs and we can only determine what you need after a complete exam and x-rays.
WE CAN IMPROVE ANY SMILE!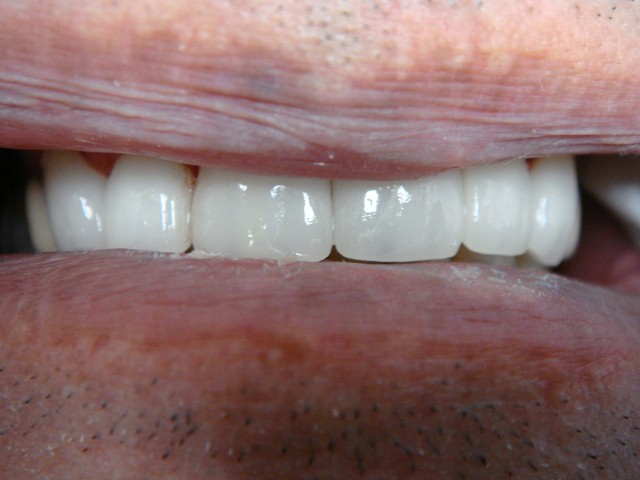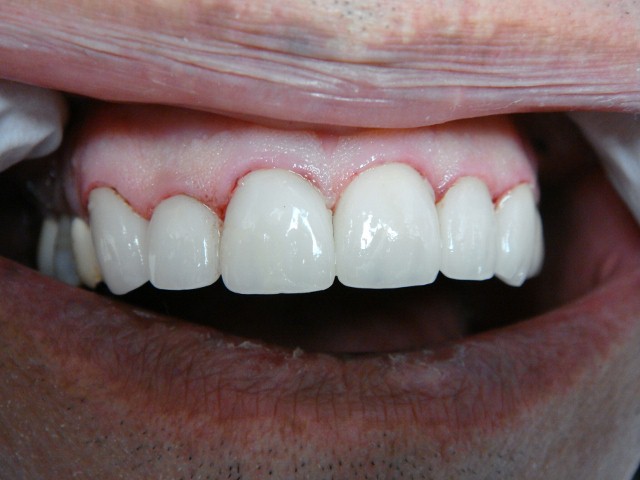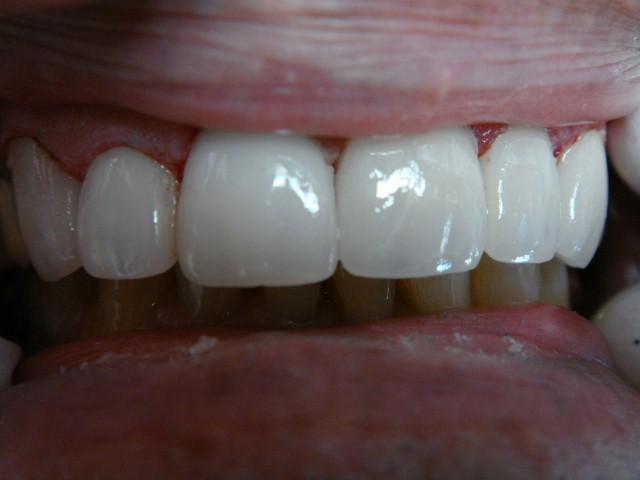 No before picture in this beautiful veneer case. This patient is OVER 65!!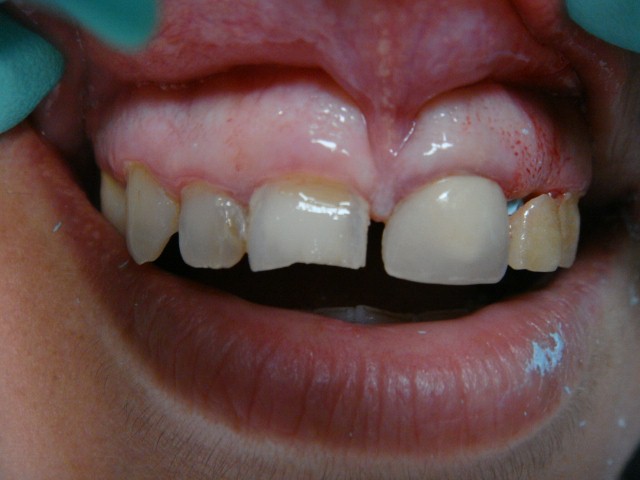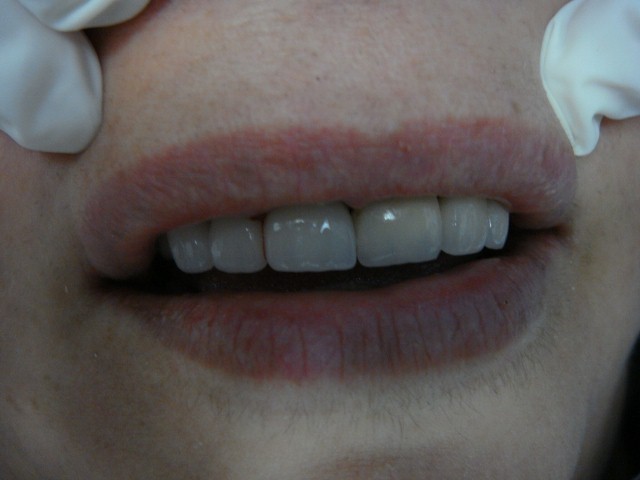 Before: Patient has spacing between teeth, an unsitely crown, a broken/worn front tooth.
After: Six porcelain crowns, closed spaces and a GREAT SMILE!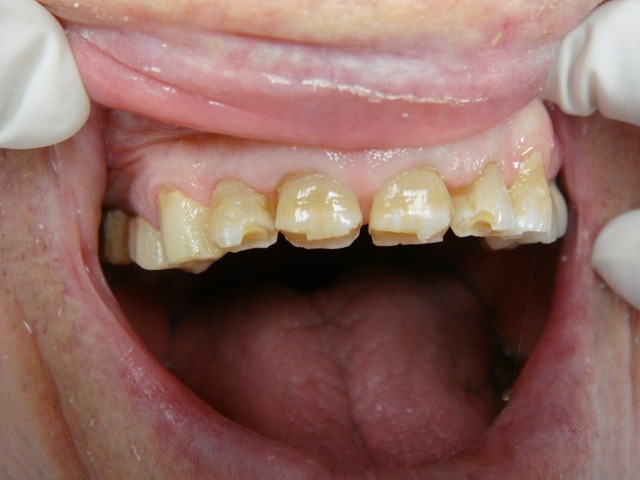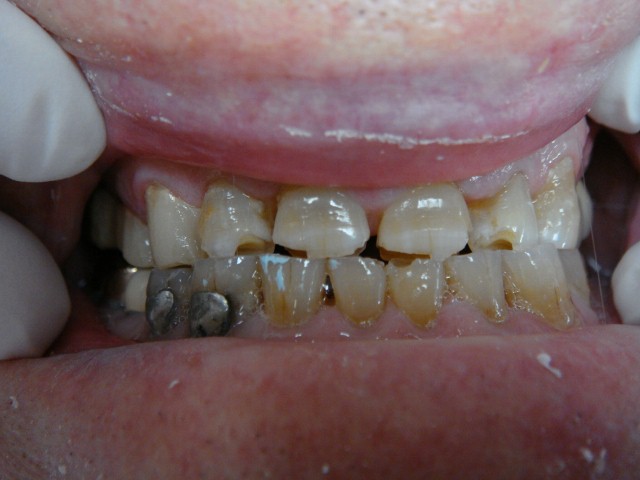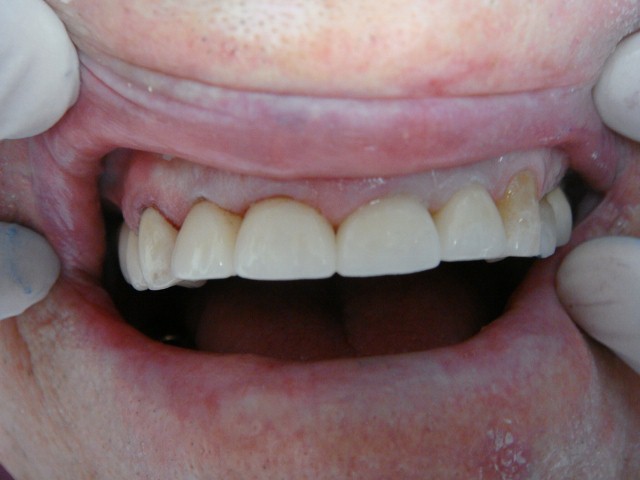 Before: Patient in 70's with severly worn down and broken upper and lower teeth with end-to-end bite.
After: Great, strong smile line with 10 custom-made crowns to patient's bite. We concentrated on the upper teeth, because that's what WE ALL SEE FIRST!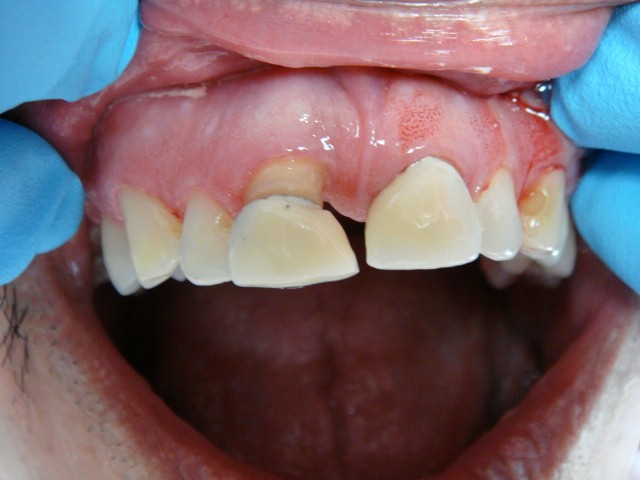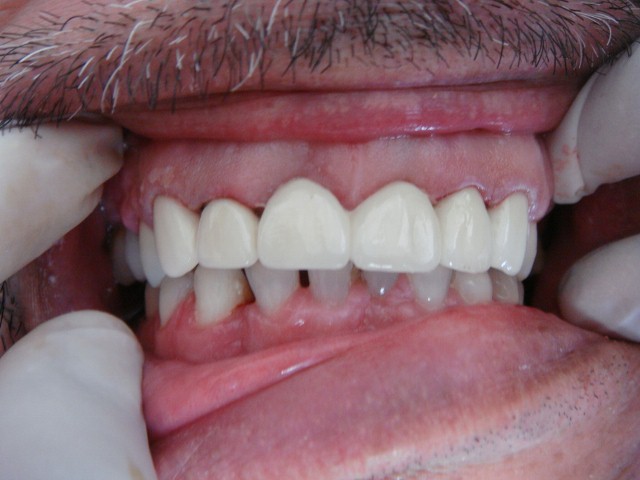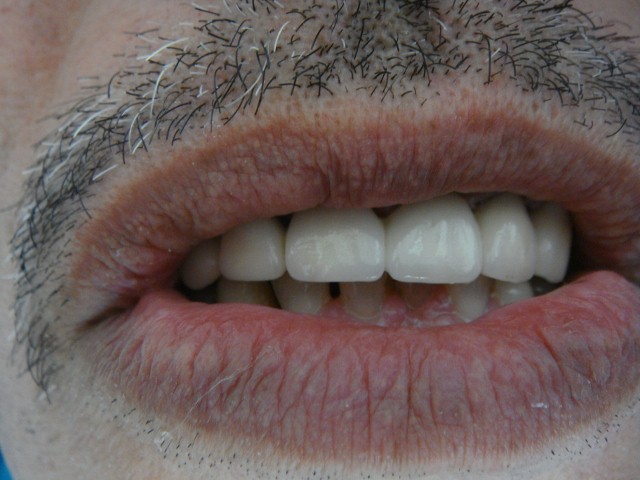 Before: A middle-aged patient presented with unsitely two front crowns but unfortunately had severe periodontal disease on his two front teeth warranting removal.
After: A 6-unit porcelain bridge was made to enhance the patient's smile and INCREASE HIS CONFIDENCE!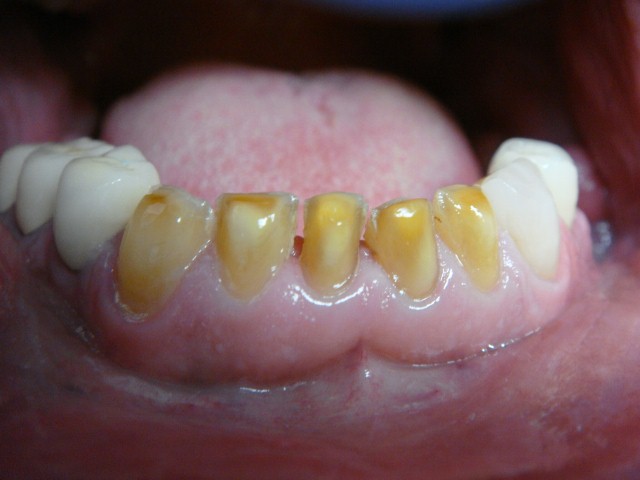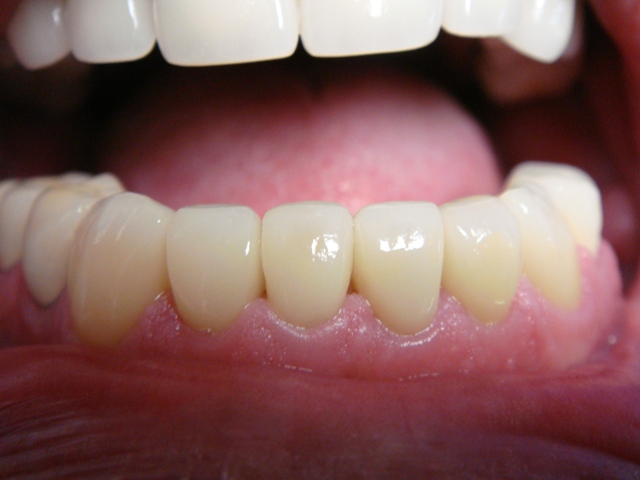 Before: Patient lost poorly-made veneers from ANOTHER COUNTRY.
After: Custom-made porcelain crowns made and cemented WITHIN TWO WEEKS!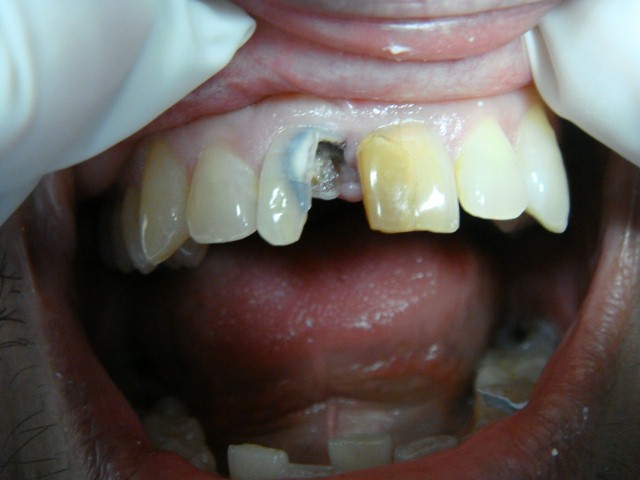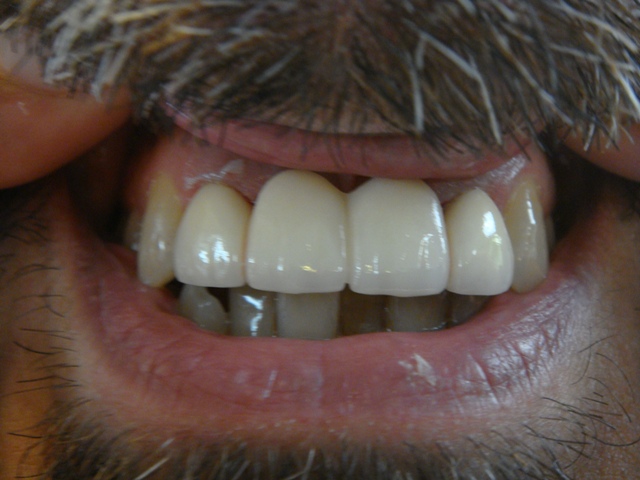 Before: Patient, for the past 15 years, was living with old, root canaled and subesquently severely decayed on both of his front teeth warranting removal and READY FOR A CHANGE.
After: A 4-unit porcelain bridge was made to replace the extracted two front teeth.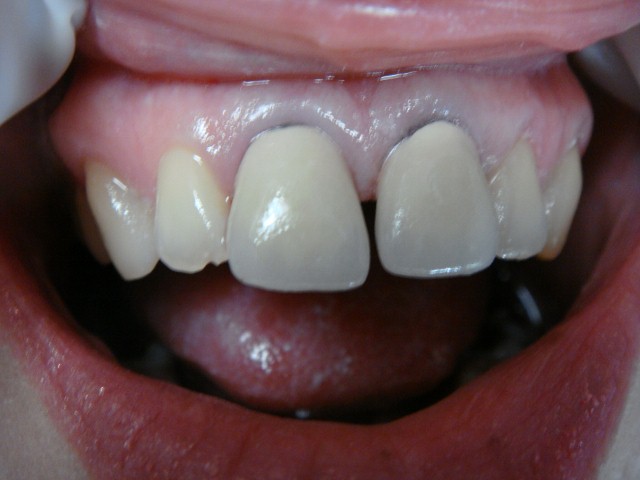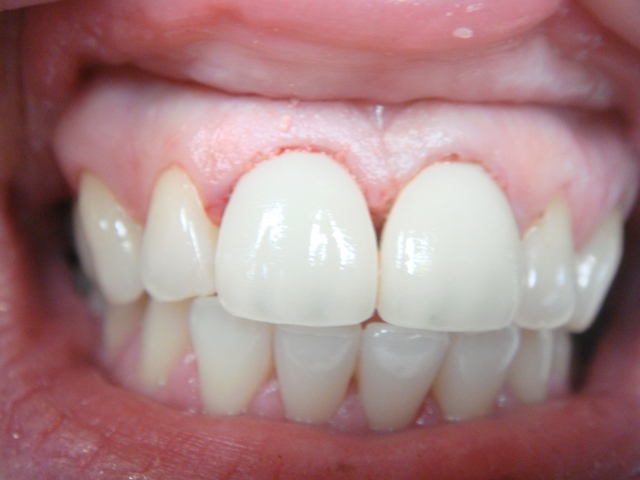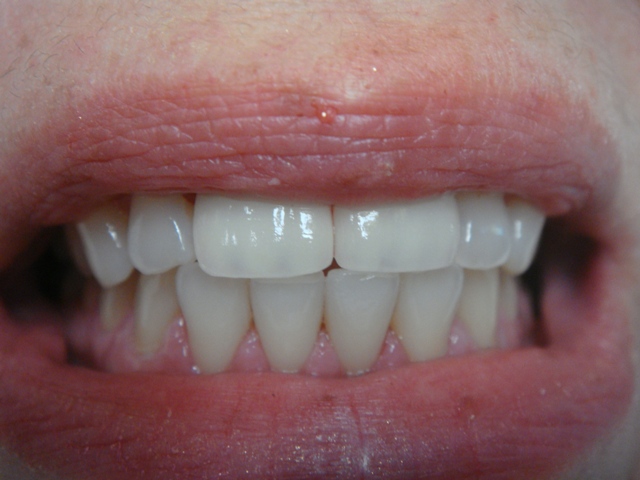 Before: Female patient had unsitely, old porcelain fused to metal crowns. The metal line (halo) was easily visible upon a large smile. YOU DON'T NEED CROWNS LIKE THESE!
After: Porcelain (fused to white metal called Zirconia) crowns were cemented and the patient now has a BEAUTIFUL SMILE AND GREAT CONFIDENCE.



---
4822 Holly Rd. 2201 Cleo St.
Corpus Christi, TX 78411 Corpus Christi, TX 78405
361.994.4900 361.884.2266